42nd Street Forever, Volume 1 (2005)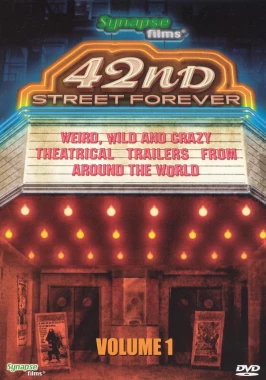 Weird, wild and crazy collection of exploitation movie trailer promos from around the world.
Grindhouse Cinema was quite a different experience than the usual mainstream movies, going that most audiences went to see during the 60s, 70s and early 80s. These types of movies were generally made on the cheap, therefore, advertising methods used to attract viewers to exploit films were really art in themselves.
Volume 1 contains more than 2 hours of films trailers covering a wide range of genres. In these trailers, a lot of nudity, graphic violence, and all that we today call " political incorrectness". But let's be honest: that's what makes them so fun!

List of trailers File info:
02:07:22 / 576x320 / 1.04 GB



https://hotlink.cc/lu3ifukyp1nd