Women: Stories of Passion - Season 3 (All 1-13 EP)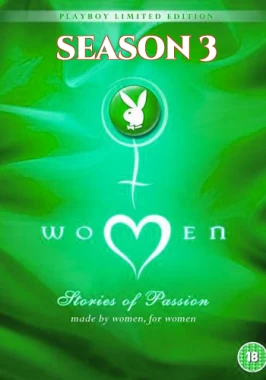 Language:
english
Screenshots: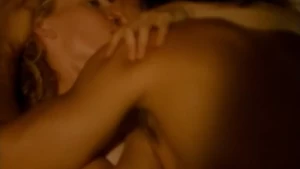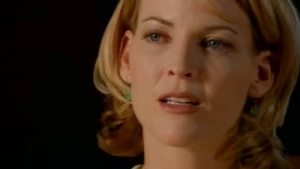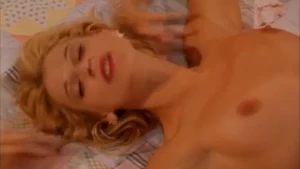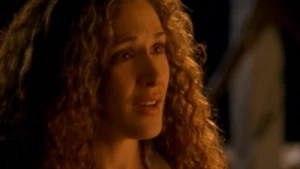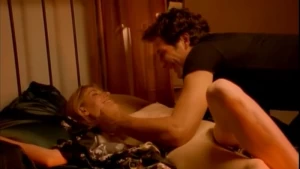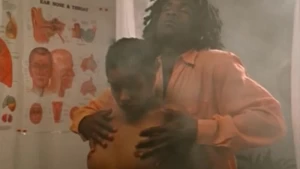 Episode 1 - Lover from Another Planet : When a neglected housewife leaves her husband, space aliens enlist her to instruct them in human sexuality. As a reward they provide her with her perfect mate.
Episode 2 - The Lucky Bar : The daughter of a Chinese entrepreneur, who owns the Lucky Bar, dreams of using her seductive charms to help her father's business deal.
Episode 3 - Miami Beach Tango : A middle-aged married woman on vacation in South Beach Florida begins taking lesions in love from a young Cuban dance instructor.
Episode 4 - The Gigolo : A strong woman needs to be dominated in order to become aroused. So she hires a gigolo to act out her fantasies, until he insists on writing the script. He then creates a fantasy wedding that turns out to be real and legally binding.
Episode 5 - Voodoo : A serious minded doctor begins experiencing erotic dreams about a medical researcher unaware that he is using Voodoo to get her attention.
Episode 6 - The Photographer : An older woman sits for a portrait with an artistic minded photographer. Although their personalities clash, the tension between them sparks more than anger.
Episode 7 - The Tender Thief : Dr. Andrea Morris, a radio talk show host who specializes in love is incredulous when multiple listeners relate their stories of midnight visits from a mysterious lover who leaves them happy satisfied and exchanges a rose for one of their valuables. Andrea is angry and frust : d until the night she meets "The Tender Thief" and experiences a similar erotic dream.
Episode 8 - Trio : A lonely young cellist is seduced by her downstairs neighbor and his girlfriend into a ménage à trois. But when the other woman becomes pregnant, she is again left alone.
Episode 9 - The Feather : In 1861, newly-wed Abigail's husband is off fighting in the Civil War. Unable to work her farm alone, she hires a young Native American. They are romantically attracted to each other, but she knows that they can never fulfill their desires.
Episode 10 - Luck Is a Lady : In the 1950's, the wife of a powerful Las Vegas businessman seduces a lounge singer to commit a robbery from her husband's casino. 
Episode 11 - Sophie Shpooricky's 'Night of Love' : Brokenhearted Sophie Shpooricky and her friend Lily go into MacArthur Park to perform her Polish grandmother's folk magic remedy for finding true love - and meets the mysterious lover of her grandmother's stories.
Episode 12 - Angel from the Sky : A shy researcher is haunted by erotic dreams of a Mexican folk hero from the old southwest - until the day she see him while awake.
Episode 13 - Paradise Found : Grace, works in a bordello under the name of Eve while researching for material for her next novel, and finds more than she was looking for. 
Nude celebs:
Aleksandra Kaniak, Beth Broderick, Sally Kirkland, Siena Goines, Holley Chant, Joanne Takahashi, Sabrina Van Tassel, Arly Jover, Joseph Gian, Lawrence LeJohn, Anthony Beninati, Erin Beaux, Seth Sutker, Gregory Cruz, Jean-Luc Martin, Gabriella Hall, Francesca P. Roberts, Jennifer Edwards, Bahni Turpin, Sharon Ferguson, Cristian Letelier, Peter Jason, George Milan, Scott B. Smith, Athena Worthy, Bernard Zette, Patricia Place, Aileen Acain, Bonita Brisker, Joe Tabb, Lindsley Allen, Courtney Delancey, Jeff Kober, Jsu Garcia, Bertila Damas, Diane Salinger, Roger E. Mosley, Sara Melson, Michael A. Nickles, Kira Reed Lorsch, Viveka Davis, James Black, Paolo Seganti, Lesli Kay, Jamison Jones, Arabella Holzbog, John Furey, Dawn Stern, Jill Andre, India Dupré, Scotch Ellis Loring, Carmen Duncan, Kate Rodger, Daisy Hall, David Beecroft, Steven J. Oliver, Cheryl Bartel, Kaela Dobkin, Harper Roisman, Winston J. Rocha, Kimberly Rowe, David Bortolucci, Delaune Michel, Kelly Galindo, Michael Gilio, Judette Warren, Alina Thompson, T.D. Mitchell, Courtney McLean, Jodi Verdu, Scott Kuhagen, Terry Gatens, Lucy, Alexander Apple, Kent Bradley James, Bruno, Seth Suker, Jan Fulin, Christopher Brandi, Anna Harnandez, Bryan Karl Moeller, Bernard White, Xander Berkeley, Leslie Zemeckis, Kehli O'Byrne, Shannah Laumeister Stern, Laurence Haddon, Eve Sigall, Richard Steinmetz, Leslie S. Sachs, Alec McClure, Rick Negron, Luc Leestemaker, Lisa Welti, Stephen Vause, Suzanne Westenhoefer, Horacio Anthony, Kendahl Thompson, Deasa Turner, Sherilyn Baird, Steven Langa, Brett Dean, Amy Lindsay, Pamela Bellwood, Joe Nieves, Nicolas Coster, Kathy Shower, Daphne Duplaix, Margot Rose, Stewart Finlay-McLennan, Deirdre Imershein, Michael Yama, Tori Sinclair, Dianna Miranda, Clay Greenbush, Nick Kokotakis, Leroy Edwards III, Morgan Englund, Janet Rotblatt, Kiva Dawson, Christina Solis, Stephen Poletti, Evelina Fernández, Michael Otis, Cece Tsou, Justin Carroll, Stephen Peace, James Richer, Chris Shearer, Allen Walls, Michael Jay Green, Chip Holman, Erika Guillory, Ginger Justin, John Gallo, Cara Kavanaugh, Kristina Kelso, Berta Richey, Bryant Weeks, Kevin James Bailey, Mark Lasher
Director:
Valerie Landsburg, Adele Bertei, Mary Woronov, Sharyn C. Blumenthal, Lise Raven, Sylvia Fimbres, Michèle Ohayon, Larra Anderson, Carrington Stark, Julie Dash, Deirdre Fishel, Cat X, Andrea Odezynska, Anne L. Peters, Elisa M. Rothstein, Tammara Wells, Kathy Chin, Sally Kirkland
Genres:
Series
erotic series
PlayBoy series
mature
mature and boy