Astrid Hallen, Daria Infanti - The Private Death of Lizzy Siddal (2020)
"Laudanum and Ophelia syndrome are killing the red-haired beauty, Lizzie Siddal."
A scene from the Swedish film The Private Death of Lizzy Siddal (2020) about Lizzy Siddal, a tall and striking-looking girl, with pale skin and copper-red
hair, who worked as a dressmaker in London until she was "discovered" by the artist Walter Deverell, whose model she became. For nearly 150 years,
Elizabeth Siddal has been a familiar figure to many who may not even have known her name. She can be identified in many paintings and drawings by
the Pre-Raphaelite Brotherhood of Artists of the mid-19th century, Holman Hunt, John Everett Millet, Gabriel Rossetti, and others.
Around 1859, her health failed, she posed for John Everett Millet, who portrayed Ophelia, known to us from William Shakespeare's play Hamlet. From the plot
of the work, we know that Ophelia went mad after the death of her father. In this state, she went to the river, trying to hang her wreaths on the trees, and fell
into the water. Critics consider it one of the most poetic descriptions of death in English literature. Moment when Ophelia fell into the water and swam with
the current, and the artist depicted in his painting.
19-year-old Elizabeth Siddal, who was forced to lie in a bath filled with water for many hours at a time, in the winter, so the model became very ill and became
addicted to opium, which at that time was widely prescribed as a sedative.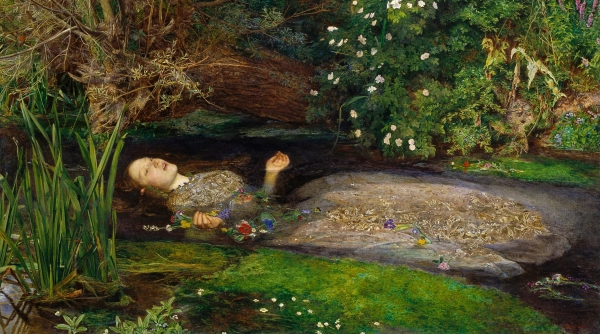 In 1861, she gave birth to a stillborn baby girl, which further damaged her health and led to a deep depression.This depression
only worsened her addiction to opium, and on February 10, 1862, she suffered an overdose of the drug. Elizabeth Siddal died the
next day at the age of 32. Her death was ruled an accident, although there were rumors that it was a suicide. In memory of
Elizabeth, Gabriel Rossetti wrote Beata Beatrix (1864-1870), where he presented her in the image of Beatrice from the "New Life"
His last work, Dante's Dream (1871), is also associated with her death. At the funeral, Rossetti, in a fit of desperation, placed
the manuscripts of his poems in Elizabeth's coffin and vowed to give up poetry. A few years later, he decided to publish his
youth poems to get them, Siddal's grave in Highgate Cemetery was opened, this act of Rossetti shocked his acquaintances and friends.
Elizabeth Siddal's death has become as much of a mystery as Ophelia's, and it is still unknown whether she accidentally took too much
laudanum or did it deliberately. Because of this mistake, which cost her her life, she repeated the tragic fate of the literary
heroine, in the image of which she posed for the canvas of Millet 10 years ago.
After reading the story of the Lizzy Siddal, it's hard to say what Malga Kubyak, the film's director, wanted to convey to the audience...
Screenshots: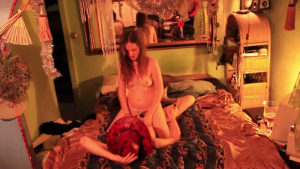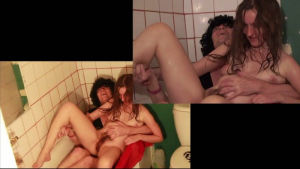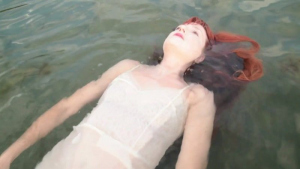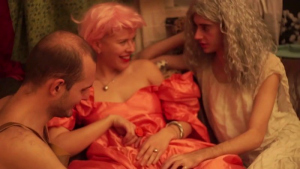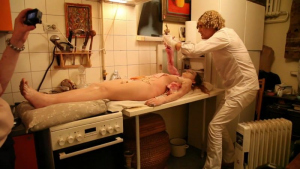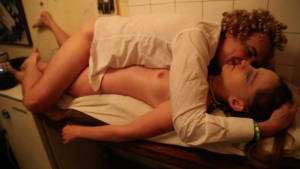 File info:
00:17:07 / 1920x1080 /  520 MB


https://hotlink.cc/03bl39tay8jn
Date: 12 February 2021
0
4 433