Appassionata (1974) - Incest in film and television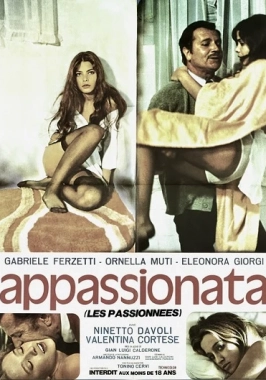 The Rutelli family, at first glance, gives the impression of an ordinary prosperous Roman family. Emilio Rutelli is a famous dentist,
his wife Elisa is a talented pianist, and they have a beautiful daughter, sixteen-year-old Eugenia. But not everything in the family
is so simple. Eliza is constantly subject to nervous breakdowns on the verge of insanity. The daughter hates her mother and loves
her father passionately, clearly not with a daughter's love. When Emilio begins an intimate relationship with Eugenia's classmate,
Nicola, a crazy plan occurs in her daughter's head...

Language:
italian
Subtitles:
english
Screenshots:
View Thumbnail
File info:
01:38:33 / 1920x1038 /  2.93 GB


https://hotlink.cc/2w5o8iq20xac