Angela White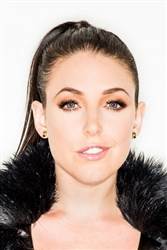 Amazing bed scenes in films
Angela White was still in high school when she entered the adult industry in 2003. As an adolescent, Angela openly identified as bisexual and was criticised for her uninhibited sexuality. She was motivated to become involved in pornography because she saw it as a space where her sexuality would be accepted, a space in which having multiple partners of any gender was encouraged and a space in which sexuality was celebrated rather than denigrated. Through performing in pornography, Angela has been able to explore her sexual desires in a safe environment with other open minded, sex-positive people.

Angela was inspired to enrol in a Bachelor of Arts degree upon hearing feminist critiques of pornography as degrading and exploitative of women. Not being able to pair these assertions with her own experiences of the industry, Angela conducted qualitative research into the experiences of female performers in the Australian pornography industry. The findings were vast and complex but did support the fact that pornography can be a positive and transformative space for many female performers. In 2010, Angela graduated from the University of Melbourne with First Class Honours in Gender Studies. The findings from her Honours thesis were delivered at the Erotic Screen and Sound conference at Griffith University in 2011.

Angela's interest in gender politics led her to spend a year studying at the prestigious Institut d'Études Politiques de Paris (the Institute of Political Science in Paris, France) more popularly known as Sciences-Po. Subsequently, Angela ran as a political candidate for the Australian Sex Party in the 2010 Victorian state election, in which she publicly fought for the rights of sex workers. Angela generated media attention when she sent copies of her pornographic DVDs to the Attorney General in her campaign to relax regulations for X-rated films. More media attention ensued when Angela and fellow Australian Sex Party candidate, Zahra Stardust, became the first political candidates to film a pornographic scene together.

In 2007, Angela made her mainstream television debut on Australian comedy series Pizza. She appeared in 4 episodes as "Ruby", Bobo's ex-porn star girlfriend. At the time of airing, Pizza was the highest-rating Australian series on the SBS television network. Angela White has since appeared in Cosmopolitan, Penthouse, Beat, Time Out and on the front page of the Sydney Morning Herald. She is frequently interviewed for print, documentaries and radio including Triple J and Fox FM, and Australian television networks: SBS and ABC. In 2013, Angela became an official MC for Sexpo, the world's largest sexuality and adult lifestyle exhibition.

Angela now runs her own production company, AGW Entertainment B.V., and produces and directs all content exclusively for her website.