Love story of two girls and sex scene with sleeping
This is carved scene of sex from a film that tells of love feelings of girls Aileen and Lala.
Ailin works as a maid, and Lala lives in prestigious part of the city. They plan to settle on the coast together,
but fateful circumstances that led to death of Pope Lala, radically change their plans ...
The video contains scene of sex with sleeping, old ones - young and actresses show their completely denuded bodies.
Names of actresses:
Inés Efron, Mariela Vitale
(both originally from Argentina)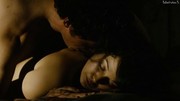 File info:
Duration:00:05:46
Format:1280x720 / mp4
Size: 157 MB




https://hotlink.cc/r4rhl14u5qmz/Lsogs_TabooVideos.Tv_.mp4.html
---
Date: 30 March 2018
0
11 942